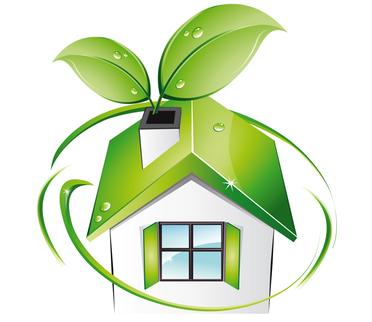 Can elegant, distinctive living and energy-efficiency go hand-in-hand? Absolutely. At Bud Bartley Homes, we've been providing exceptional, quality Flower Mound custom homes that are affordable – and healthier for your family and the environment – for more than 30 years. When green home building in Dallas first emerged, many people found these homes a bit odd in appearance; it was usually evident that a home was "green". Today, advancements in the green building industry have made it possible for future homeowners to build a home that is upscale and distinctive, but at the same time "earth friendly."
What are the benefits of a custom built Flower Mound home that is also green?
You already know that green homes are friendlier for the environment and energy-efficient, but just how do they benefit the environment?
Exceptional indoor air quality. Your family will enjoy breathing air that is less polluted, meaning fewer allergies and respiratory problems.
Reduced waste in the homebuilding process. On-site recycling in the process of construction means less waste to go into our landfills.
Energy Star appliances, low-E windows, carpets and paints low in VOC (volatile organic compounds) emissions, use of building materials manufactured from renewable resources and practices mean a reduced negative impact on the global environment.
Less water usage, allowing homeowners of today to do their part to conserve limited water supplies for future generations.
Building a green home in Flower Mound isn't just for "tree huggers". You don't have to be a fanatic to enjoy the quality and durability of a home that is built using recycled materials and renewable resources. When your home can be energy-efficient, affordable, healthier for your family AND extraordinarily beautiful, why go the traditional route? It just makes good sense to build a home that will have a higher resale value if you decide to sell, and lasts longer than conventionally built homes.
The fact is, there are no drawbacks in building a green home; rather, there are countless advantages. If you're considering a custom Flower Mound home, count on Bud Bartley Homes for unsurpassed excellence in homebuilding. Give us a call at 972-318-3802 today to view one of our model homes.