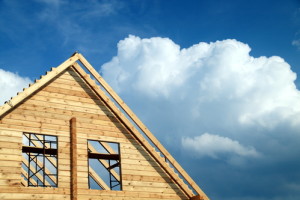 As every experienced custom home builder in the Dallas area knows, there's always going to be a little stress along the way for the homeowner – however, there are ways to keep the stress and hassles to a minimum. If you're thinking about having a custom Dallas home built we have a few suggestions you'll want to keep in mind.
First, thoroughly research the area. If you haven't already purchased land on which to build, it's important to learn all you can about the area in terms of crime rate, educational opportunities, access to shopping and restaurants, convenience to major interstates, etc. Drive around the community and really take a close look at all of the factors that could impact your living experience.
Avoid overbuilding, and consider the future. It's important to keep your home in line with others in the community in terms of size, style, and design. Building an elaborate home that's substantially larger than everyone else's in the neighborhood and with lots of extra amenities will only leave you disappointed should you decide to sell, as you'll have a hard time getting your asking price. Also keep the future in mind when building; for instance, if you're building a two-story home you'll probably want a bedroom on the ground floor for easier access as you grow older.
Keep your home current by avoiding trends. It's best to stick with features, materials, and fixtures that are classic rather than trends that go out of style and leave your home looking dated.
Most important of all, choose a builder who will work closely with you and who has a good reputation. Ask to see other homes they've built, even talk to the homeowners and ask questions about their satisfaction (if the project was completed in a timely manner and on budget, quality of work, etc). You want a quality, trusted builder with a great crew, a team with a reputation for excellence.
At Bud Bartley Family of Builders, our Flower Mound custom home builders are dedicated to not only building beautiful, quality homes, but also to making your experience as pleasant and hassle-free as possible. Give us a call today!