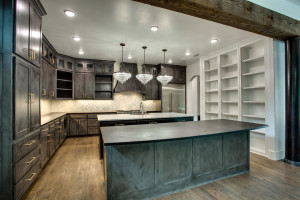 One thing's for sure when it comes to building a custom home in Flower Mound – you get precisely what you want! Some homes have what some of us would consider "strange" features, such as doors that open outward into a hallway – who wants that? That's what you get when you buy an existing home – some features/amenities you're not particularly fond of. We've come up with a list of some of the more common features we see being built into Flower Mound custom homes.
How about a gourmet kitchen? If you or your spouse are passionate about cooking, nothing's better than stainless steel appliances, granite countertops, a deluxe island, and ceramic tile backsplash. Not only will you love the kitchen, it will definitely "wow" your guests!
Spaces that are pet-friendly. Lots of families today have pets that are considered members of the family. When you want to pamper your pooch, consider pet-friendly spaces such as a fenced-in play area or an area indoors that's designed to let your pet play, rest, and enjoy without worry.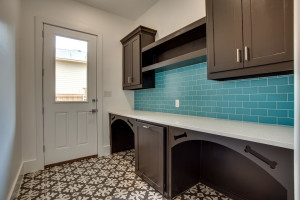 Patio kitchens are great for entertaining and enjoying the outdoors. Anyone who's been camping knows that food prepared outdoors tastes better! A patio kitchen offers space for the grill, utensils, storage, kitchen appliances, comfortable dining, and more. Why traipse back and forth into the house when you can have everything you need to cook a great meal and entertain outdoors during spring and fall, when temperatures are most comfortable.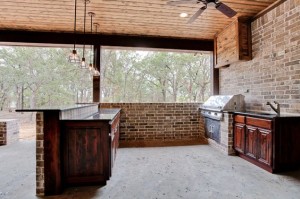 Energy Star appliances. It doesn't matter how much money you have, most people want to save on energy costs and contribute to a safer environment for future generations. From kitchen appliances to entertainment and your HVAC system, Energy Star products are popular in custom built homes and contribute to saving on energy consumption and costs.
A space to workout indoors. Gyms are popular in upscale homes, and make it possible to stay fit regardless of the weather conditions and without paying for a gym membership. Having an indoor gym will motivate you to work out in the comfort and privacy of your own home.
These are just a few examples of features and amenities often found in today's custom built homes in the Dallas-Ft. Worth metro area. At Bud Bartley Family of Builders, our team is dedicated to one thing – providing a quality, beautifully designed home your family will love for decades to come.