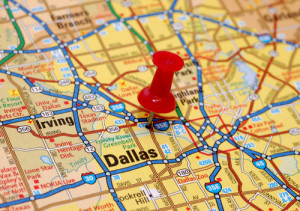 As one of the most trusted North Texas custom homebuilders, we realize all of those coming from California to automaker Toyota's massive Plano headquarters are perhaps a bit apprehensive about the move. Not to worry – we think you'll love a change of pace, not to mention the welcoming communities and advantages of living in one of the most sought-after destinations in the U.S. today!
Of course we're thankful for the millions Toyota has invested in its new headquarters, while providing high-paying jobs to those migrating to our state, but most of all we want to let you know what's in it for YOU. Naturally you'll have to rent, buy, or build a home; patronize our wonderful businesses and restaurants; and explore what all there is to do in the North Texas area – but we don't think you'll be disappointed. In fact, you may just decide that living in the South is something you should have considered a long time ago.
True, there are some Texans who aren't looking forward to Californians invading their "space," but our company isn't one of them. In fact, we welcome newcomers who know how to meet a challenge, one of the biggest in the area at the moment being the availability of housing. Hopefully you can find your dream home in Flower Mound, Highland Village, or one of the other upscale communities in the area, but if you have a tough time in our currently tight market, you can choose to build a custom home so that it suits your every need in terms of design, quality, amenities, and comfort.
The fact is there are lots of reasons to love the Dallas area, including some of the best educational opportunities in the nation, lots of sports and activities for your kids, arts, entertainment, great restaurants, the cost of living, even opportunities for those who love the outdoor, active lifestyle whether hiking, biking, riding horses, camping, or golfing.
Upon moving to North Texas, you'll find residents here offer their support and assistance no matter what the crisis. While there's nowhere else in the nation quite like North Texas in terms of quality of life, we're always looking for ways to improve so you're welcome to put in your two cents and participate in community activities as though you're a native. As for housing? If you'd love a beautiful, eco-friendly custom home in Flower Mound or other high-end neighborhoods in the area, to call your own, be sure to learn more about our experienced family of builders.