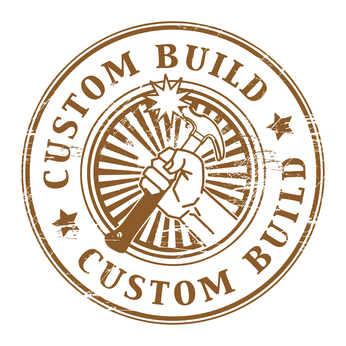 As one of the fastest growing counties in the entire United States, Denton County, Texas is where you will find some of the most distinctive, beautiful homes in the nation. If you're considering buying or building a new custom green home in the area, you will definitely be in good company! Some of the most desirable communities are within county boundaries including Flower Mound, Copper Canyon, Northlake, Lewisville, and Double Oak.
Today, many families are choosing to have a custom home built; for years, homeowners were satisfied to have a "cookie cutter" home, one that was an exact replica of every other home on the block. The changing times have brought a change in attitudes about life in general; why settle for ordinary, when you can enjoy a Denton County custom home built just as you have always imagined? Building a custom home allows you to enjoy spaces designed just as you want them, whether your dream is a spacious living room where you will enjoy entertaining friends and family, an elegantly appointed dining room, huge eat-in kitchen, or an area designed specifically for all of the digital and electronic devices of our time.
Perhaps you've thought about green or eco-friendly features in a custom designed home, but think of those rather odd looking homes that were called "green" decades ago. True, the first green homes were a bit more than strange; however, you have nothing to worry about today! The features that make many high-end executive homes green today are those you (or anyone who may be visiting your green home in Denton County) will never notice. Energy-efficient appliances, radiant barrier roof decking, "Green Guard" structural foam board exterior sheathing, vinyl windows, variable speed HVAC – there are dozens of ways builders today combine luxurious living with features which are environmentally friendly.
Denton County, Texas is where you will find homes that are luxurious, elegant, beautiful, distinctive, and most of all, thoroughly enjoyed by those who live in them. If you're considering a new custom green home, trust the folks at Bud Bartley Family of Builders. Bringing you more than 30 years of experience, expert craftsmanship, and dedication to making families' dreams become a reality.