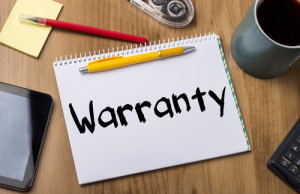 As trusted custom home builders in the North Texas area for more than 30 years, we know many people don't feel they need a builder's warranty – after all, the home's brand new, right? Not all home builders are created equal, and regardless of how exceptional the work and solid the reputation of the company, it's still important to get a home warranty. You'll enjoy greater peace of mind!
Here's why it's important to get a builder's warranty for your new custom home if you're building in the Dallas area:
Problems may not be apparent right away
With everything, whether your car, your spouse, or something else, there's things you may not notice in the beginning. You're excited about moving into your new home and putting everything in its place, making it your own. It's easy to overlook things at first, only to notice that something isn't right a few weeks or even a few months later. Unless you have a warranty, it will be difficult to get the builder to rectify the situation! This means you could be footing the bill for repairs, finishing the work, etc.
A home warranty offers peace of mind and protection against a wide array of problems
Homes can (and often do) pass inspection when problems exist. Whether there's a problem with electrical or plumbing, defective materials, structural issues, a crack in a fixture, or septic problems, a warranty could cover these problems and more. Yes, even when you move into a brand new custom built home, there could be a problem! No contractor is perfect, and even the most reputable builders are human.
When the new construction industry is booming, builders are often rushed
Many times builders are under tough schedules, building multiple homes at once or trying to rush through one project in order to start on the next. While you want a custom builder who works with you personally and treats the building of your new home as if he were building it for his own family, sometimes something is missed or a shortcut taken. Additionally, a home builder may subcontract work to plumbers, electricians, and other subcontractors who don't necessarily have experience in the construction of new homes. As you can imagine, this is when it really becomes vital to have a builder's warranty.
There are various types of builder's warranties, so be sure to discuss this topic with your builder right away, before any work begins on your new custom built home. Find out who pays the warranty fee, what the warranty covers, its length, and other details.
At Bud Bartley Family of Builders our goal is to provide homeowners with the highest possible quality in terms of workmanship and materials; a beautifully designed Flower Mound custom home you'll love calling your own. Contact us today about our team of builders, warranties, or with other questions you may have.