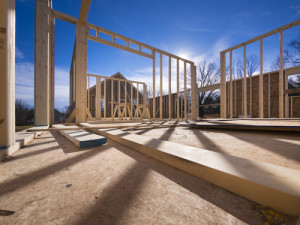 Building a new custom home in Flower Mound or other outlying cities in the Dallas-Ft. Worth metroplex area is an exciting thing – your dream home may finally become a reality! However, it can quickly become a nightmare if you make some of these common mistakes.
Know what you need before you begin building. Are children in your future, or could a parent or in-law live with you a decade from now? Do you intend to host large family gatherings at your home, such as those during the holidays? Is someone in your family disabled, possibly needing wheelchair access in the future? It's important to consider every scenario, and determine your family's needs in terms of size, storage, whether you intend to retire in the home, etc.
Hire a reputable architect. Your architect is your advocate throughout the building process, making sure your home is the right size, designed in a way that is suitable to your lot, and more.
Choose a building contractor who can help guide you regarding energy efficiency. Today, many people desire to live a "greener" life, meaning living in a home constructed of recyclable materials where possible, that's energy efficient, and reduces their carbon footprint. When it comes to energy efficiency, it's best not to cut corners. You'll save in the long run, and your home will sell quicker should you ever decide to put it on the market.
NEVER act as your own general contractor! Enough said.
Choose a reputable builder you can trust. Your custom home is the biggest investment of your life, so would you really choose someone out of the Yellow Pages? Of course not. Do your homework, check out the builder's reputation, even get references from past clients. It's important to dig deep when you're building a home in which your family will live, grow, and build memories together.
At Bud Bartley Family of Builders, we know the importance of quality in materials and workmanship, and dedication to the client. As trusted custom home builders in North Texas, we bring decades of experience and skill to the table for those who desire a beautiful, quality, energy efficient custom home. Call us today!