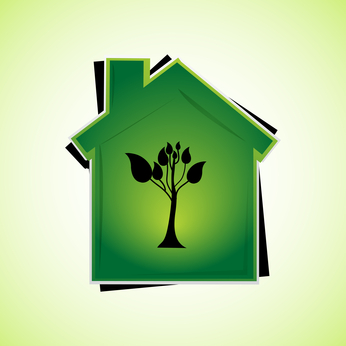 A decade or so ago, building a green home in Dallas (or anywhere else for that matter) was an option some people considered, but its importance wasn't stressed as much as it is today. Considering the ever-growing problems including climate change, pollution, global warming, and depletion of the ozone layer, we feel it's essential for those contemplating the construction of a new home in Flower Mound, Highland Village, and other upper-scale communities in the Dallas area to understand the importance of eco-friendly construction to their own families.
Here are a few reasons we highly recommend building a "green," or environmentally friendly home.
Fewer health problems. You may not know it, but many paints used for interior walls, baseboards, etc. contain VOCs, or volatile organic compounds. These chemical pollutants can actually make members of your family sick, and emit potentially harmful odors for years. Today, many of the paint products used for these purposes are completely free of dangerous chemicals.
Improved indoor air quality. The air inside your home can be a factor, particularly when family members suffer from allergies, asthma, or other respiratory conditions. Certain types of timber and compound woods can promote the development of dust mites and mold; solvents and some plastics may also present a problem. By utilizing natural building components and materials free of chemical pollutants, your family enjoys an indoor atmosphere that is healthy, rather than a potential risk.
A home that "breathes" is a healthier home. Today's HVAC systems are designed to help properly ventilate a home, essentially helping your home breathe rather than holding stale, polluted air inside.
Trusted Dallas green home builders make a real effort to educate potential homebuyers about the advantages of building a home that's eco-friendly, helping make the world a better place for future generations, and protecting the health of your family in the here and now. If you're considering a new home in the North Texas area, rely on the team at Bud Bartley Family of Builders, specializing in distinctive, quality homes for more than thirty years.