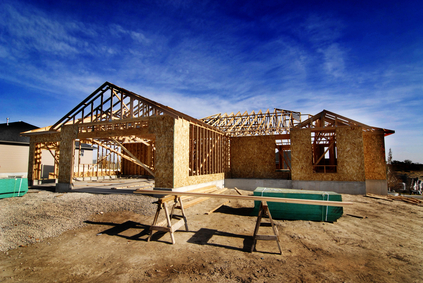 For most people, springtime is when thoughts of building a new Flower Mound custom home really start to sprout. Have you ever tossed around the idea of beginning work on your home in the fall, or even winter? There are several benefits to building in cooler months rather than waiting until spring or summer. As the most trusted and reputable North Texas custom home builders in the area, we want you to be aware of the benefits of building during the winter months.
– Better weather conditions. Summer temperatures in the South (and Texas in particular) can be downright brutal. While you aren't the one who will be doing the actual building, no doubt you will be around on a regular basis to see how your home is progressing along. Being out in the direct sun is dangerous; the longer the day goes, the harder the heat becomes on everyone involved. Some contractors even choose to "knock off" early in the most dangerous heat of the summer. By choosing to build in winter months, progress can go on – and no one's health will be at risk.
– Scheduling flexibility. It's no secret that custom home builders in the Dallas area are usually swamped with work in spring and summer months. This means it's harder to get your schedule aligned with your builder's. Not only are builders super-busy, many families go on vacation while the kids are out of school. Trying to coordinate your schedule with your builder's can be difficult. Building in winter months is a great idea, as most builders and their crews enjoy a work week that's more flexible in winter months. Ultimately, your home may be completed in a shorter period of time, simply because you aren't having to wait so long for other projects to be finished up.
Ready to get started on your dream home? At Bud Bartley Family of Builders, our Flower Mound custom homes are built with quality, comfort, and outstanding design in mind. Contact us today to discuss building your dream home in the upcoming fall/winter months!