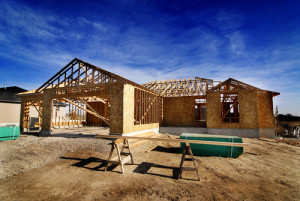 Lots of people have their own land, and dream of building the home of their dreams on that land. Our custom Flower Mound home builders (and most other builders) refer to build on your lot homes as BOYL. Maybe you already have the land, and even have a floor plan you like. How can you take full advantage of the great views and unique geography of your land?
Building on your own lot is a process that can begin in several ways:
With land you own or are inheriting. If you've already got the perfect piece of land, an experienced builder can work with you to determine just the perfect spot on your land to build a home. Certain factors impact how/where to position your home including slope, sunrise/sunset, shape of the lot, etc. If you don't have your own land yet, a Realtor can help you locate property on which to build.
Need a floor plan? You can buy floor plans from literally hundreds of companies; many floor plans can be customized to your land with the help of your builder. If you're in the market for a floor plan simply for review and inspiration, but not necessarily for building to the exact specifications of the floor plan, you can usually find them on the Internet for between $150 and $500.
An architect can help put your ideas in a blueprint. If your budget isn't too tight and you have ideas on how to customize your home to make it exactly as you like, an architect can work with you to draw up a blueprint. Costs for an architect vary depending on the scope/complexity of the work, and may run anywhere from $5,000 to as high as $35,000.
Work with a custom home builder. The majority of custom home builders have a wide array of floor plans available, many that can be customized for your family's needs. When you don't want a home that's a duplicate of the neighbor's, builders can make substantial changes to existing floor plans, or build a home that's totally unique. It depends on the builder's level of skill, and whether he/she is a true custom home builder.
When you want to build on your own lot in the Dallas Metroplex area, a lot depends on the level of customization you desire and your budget. Keep in mind that many floor plans are customizable, so you don't necessarily have to hire an architect to draw up a blueprint from scratch!
At Bud Bartley Family of Builders, our custom home builders in Flower Mound are the build on your lot experts! Let us help create the home you've always envisioned on your own piece of land.