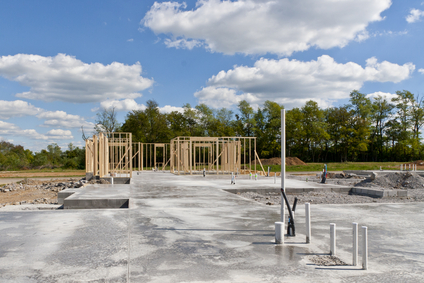 When you're considering a Flower Mound custom home, why should you have to build on a piece of land that isn't of your own choosing? At Bud Bartley Homes, you don't have to. You have that "perfect" piece of land already, now you just need an elegant, upscale home that will enhance the land you've chosen – or vice-versa. There truly is nothing more beautiful than a home situated on property that just looks like each was made for the other! The overall effect can be incredible.
We encourage those who are considering a custom home in the Flower Mound community to build on their own lot – and there are some advantages you may not be aware of. For instance, we make the process of building on property you already own an easy, stress-free process. Our comprehensive services include soil reports, lot surveys and more.
When you choose to build on your own lot, you are in complete control. We offer a wide array of award-winning floor plans, or you may want a distinctive home built to your own creative ideas and dreams. Perhaps you dream of a spacious kitchen which is open to the living room, high ceilings throughout; or, a cozy family room complete with skylights and a fireplace. Our architects are skilled and meticulous, working with clients to ensure that the dream home you imagine becomes an exciting reality.
Additionally, our Build on Your Own Lot Texas' GreenSmart environmental building program makes it possible to build a spectacular home that costs far less than a traditional home in terms of energy. We believe in cleaner air, conserving water and other technologies that reduce your carbon footprint on the environment, and make living healthier for your family and future generations.
At Bud Bartley Homes, we're the Flower Mound custom homebuilders who encourage those who already own the ideal piece of property to let us bring your dream home to life! For more than 30 years our skilled craftsmen have made our customers' visions a reality. Contact us today to discuss building on your own lot.