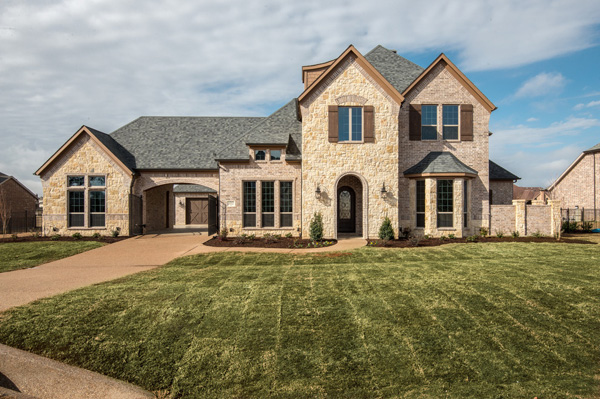 At Bud Bartley Custom Homes, we know that few things in life are as exciting as moving into a new home, particularly a home that you are the first one to live in. Certainly you can purchase a newly constructed home, but what about building a custom Highland Village home to meet the unique needs of your family? There are lots of reasons to build a home exactly the way you want it. Here are a few.
First of all, you're the one in control. When you purchase an already existing home, the chances that every detail will be to your liking are extremely small. In having a custom Highland Village home built, you choose the layout and how you use the spaces. You also choose the cabinetry, flooring, counter tops, windows – it's totally up to you and your family's design/taste preferences.
Some of the options you have available to you may include:
In the case of multi-generational families, added room such as a mother-in-law suite
Wiring that meets today's technology needs
Fire safety features
Kitchen appliances that are state-of-the-art
Orientation of your home; this is essentially how your home faces, and the level of sunlight you enjoy
Accommodations for those with disabilities or special needs
In addition to all of the benefits above, homes that are built using green materials are far more energy efficient, meaning you pay less in energy costs and ultimately save money over the long-term. You may also be eligible for IRS 2014 federal tax credits that allow for a deduction of up to 30% of the cost of certain green building materials.
Now you can understand why so many families in the Dallas area choose to have custom homes built in prestigious cities such as Highland Village and Flower Mound. Not only are you in the driver's seat, it just makes cents (pun intended!) To learn more about why the time to build is now, contact Bud Bartley Custom Homes today.