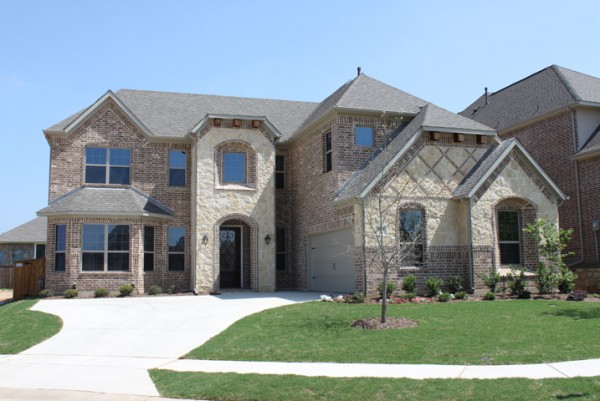 Affordable green homes in Dallas allow homeowners to live their dream of enjoying an upscale, beautiful home in luxurious surroundings while protecting the environment at the same time. Green home building in Texas is fast becoming a hot topic, as more and more people are becoming concerned about conserving energy and reducing their carbon footprint. Saving money isn't so bad either, and you'll actually be able to "see" the savings in your bank account grow each month when the utility bills roll in!
Green home construction in Dallas is gaining in popularity. Not only are more people concerned about the world we live in, but more homeowners are finding that they can live comfortably while paying less on water and utility bills, thanks to green home building initiatives. At Bud Bartley Homes, we sell custom and semi-custom built homes that are energy-efficient, elegant and built by master craftsmen you can depend on for superior workmanship and quality.
If you've dreamed of living in luxury, you absolutely can! You'll find our green homes in Dallas are extremely affordable, and within nearly any budget. When you consider that our homes are 20% to 35% more efficient than conventional code-built homes, it's easy to understand how you can save a substantial amount of money. In fact, you can enjoy peace of mind in knowing that for as long as you live in your home, you will save money every month, month in and month out. Some of the products we install in our custom built homes include programmable thermostats, radiant barrier roof decking, Energy Star appliances and high-density cellulose insulation.
Imagine your own magnificent home located in Flower Mound, a charming suburb of Dallas known for upscale homes in a gated community on the golf course and Parker Square, a retail "hub" filled with independent shops and restaurants (something you don't find often today). A decade or two ago, who would have dreamed that you could actually "live the dream" in a home that, while upscale and custom built to reflect your own personality, could save you a bundle on energy costs? At Bud Bartley Homes, we make luxurious (and affordable) living easy. When it comes to green home building in Dallas, we're the only logical choice!