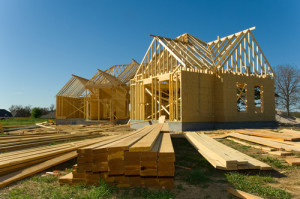 When you've made the decision to build a Flower Mound custom home, the next most important decision you can make is the builder you choose. Considering the industry is competitive, we've included four signs below you want to watch out for – all builders are not equal!
Lack of experience. How long has that "new" company been in business, and how do you know the level of experience behind the company? Anyone carrying around a hammer can claim to build custom homes – and you may find it's about like hiring a shade tree mechanic to fix your car.
Not flexible. A true custom home builder is flexible in terms of home styles, materials, floor plans, layout, every aspect of a home. If a builder isn't flexible and tries to limit the client to specific styles or floor plans, run in the other direction. This is NOT a custom home, as other people who use the same builder will have a home very similar to yours.
Lack of references. An established builder will have plenty of references from past clients, people you can talk to for opinions on the builder's work and quality. Additionally, most reputable custom home builders will be happy to show off homes they've built for happy homeowners. No references, no deal – it's that simple.
Poor communication. Your builder should be able to communicate with you easily from start to finish, providing you with clear answers to your questions. Builders must have good communication skills not only to talk with the client, but to discuss all aspects of a home with superintendents, subcontractors, vendors, and others involved in the process. Otherwise, how will the job be completed to your satisfaction? Good communication is key.
Think about all of the above when choosing a builder for your custom home. A home is the biggest investment most people ever make, so it's important to choose a custom home builder with an abundance of experience and dedication to customer satisfaction.
When you're ready to get things started, contact Bud Bartley Family of Builders for exceptional quality, skill, and workmanship.