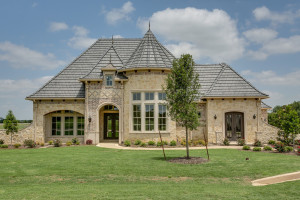 Unlike a previously owned home, custom built homes in North Texas make it possible for homeowners to incorporate their own needs and desires. While you could settle for a pre-packaged home plan, building a home in Flower Mound or any prestigious neighborhood makes it possible to include all of the design elements and features you want, without remodeling a pre-built home. What are some of the most important factors when it comes to building a custom home? We have the answers!
Floor plans that are open and designed for a variety of uses
Multiple use floor plans are important today. Homeowners want wide open spaces with lots of natural light, spaces that can be used for any purpose they like. Open plans not only make for better energy efficiency, but also create living spaces that are comfortable, practical, and incorporate an atmosphere of togetherness for families even when in separate areas such as the living room, dining room, office, or kitchen.
Green, more energy efficient homes
You may not equate energy efficient homes with upscale, prestigious homes, but the connection is undeniable. Today's custom built homes incorporate features that while comfortable and luxurious, allow you to reduce your carbon footprint and contribute to a healthier environment while saving on utility costs. Highly efficient appliances, HVAC systems, alternate energy sources, solar panels, windows, insulation – the custom home building industry is extremely different from what it was a decade or two ago!
Particular attention to the bath and kitchen areas
Kitchens and dining rooms are where many families spend a considerable amount of time these days, so they must be comfortable and inviting. Whether you're a gourmet cook or desire a luxurious bathroom that's the ideal environment for total relaxation at the end of a stressful day, these two areas are extremely important.
Outdoor rooms, creative storage, and more
Making the most of every inch of space for storage is important for many homeowners, as are outdoor rooms (patios, decks, or porches that are enclosed) for entertainment purposes or just relaxing at the end of the day. Today's custom homes transcend indoor and outdoor spaces, making them seamless, expandable living spaces regardless of the season depending on containment, insulation, and other factors.
All homeowners have their own ideas about what they truly desire most in a custom built home. If you're considering building a custom Flower Mound home, rely on Bud Bartley Custom Homes for unparalleled quality and workmanship. Trusted by homeowners for more than three decades, we go above and beyond your expectations.