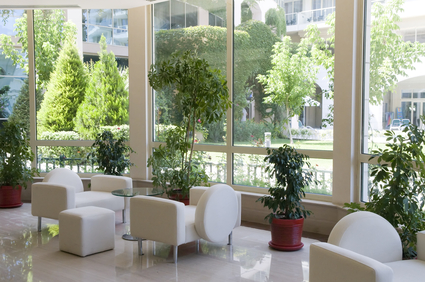 In years past, many homes were designed in a way that the owners were completely cut off from the outdoors when inside. While this was fine then, times have changed. More and more, homeowners want to bring the beauty of nature indoors, making it possible to experience the outdoors from the comfort of the indoors. Considering how hot temperatures get in summer months in the Dallas and North Texas area, why not enjoy the beauty, without having to suffer the heat?
As highly experienced and talented Dallas custom home builders, we want to share a few of the ways that we incorporate high-quality, luxurious homes with the great outdoors:
Natural materials. While it won't actually bring the outdoors in, using natural materials such as hardwood floors, granite counter tops, baseboards crafted of natural wood, and exposed hardwood beams at the ceilings are a great way to create a feeling of the outdoors and allow you to enjoy nature's bounty inside.
Large windows. Many older homes have very few windows, and even then those windows are on the small side. Kitchens and bedrooms often offer very little in the way of natural light, or great views of nature. Today's modern homes often boast large windows that allow you to take in breathtaking, beautiful views from the comfort of your living room, kitchen, even bedroom. In addition, bold window treatments crafted from natural fibers can add to the naturalness of the room. In winter months when it's cooler, a huge open window will let in the glorious sunshine, helping keep you warm while you enjoy the view.
Rooms that seemingly continue from the indoors to the outdoors. Finished outdoor spaces are hugely popular in today's custom homes in Texas. Outdoor fireplaces for use in the winter months, pools and hot tubs for relaxation, an outdoor kitchen featuring plenty of seating along with an elegant bar. Why draw definitive lines between the indoors and outdoors? Let them flow seamlessly for an atmosphere you will enjoy year-round.
At Bud Bartley Family of Builders, we want to help build the home of your dreams! If you're considering a home that incorporates the best of the indoors and outdoors, call our Dallas custom home builders today.