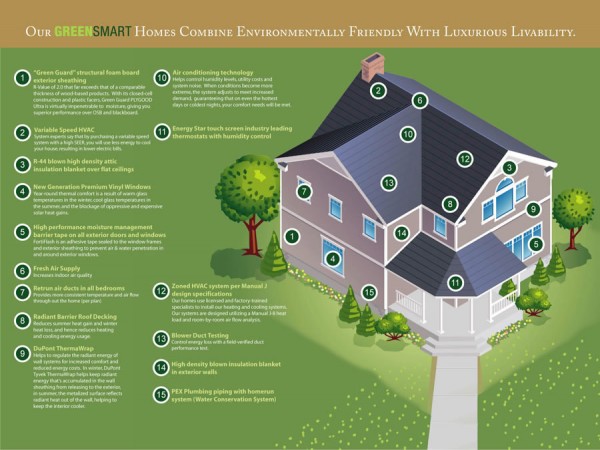 When shopping for North Texas home builders to build your luxury dream home, it's likely you already have a good sense of the style and comfort features you want. However, before you choose a builder, it's a good idea to learn more about what features various builders offer, and examine the current trends in luxury homes. It's essential to have complete confidence and trust; knowing that when your home is completed, it will be exactly as you envisioned it.
As experienced and trusted custom home builders in the Dallas area for more than 30 years, we have a few suggestions to help ensure your home building experience is a good one:
Luxury exteriors. For the most part, builders of custom homes work in those neighborhoods considered luxurious, high end, or upscale. If you aren't sure of the exterior you want, drive around the various luxury communities. You'll likely see homes with exteriors crafted of stone and brick. However, the materials used in construction of the homes aren't the only things that give the exterior a distinctive, elegant look; circular driveways, fountains, gardens, and patios also play a role in the attractiveness of your property.
Luxury and eco-friendly can go hand-in-hand. Many people unfortunately associate "green" building practices with something odd, strange, or even ugly in appearance. Today, this isn't the case at all. Custom home builders in Flower Mound and surrounding cities incorporate double-paned windows, tankless water heaters, radiant barrier roof decking, PEX plumbing and more, allowing you to live the life of luxury while enjoying a home that is more cost-effective, and friendly for the environment.
Custom floor plans. Do you need an open floor plan so that your family and guests can easily enjoy both the kitchen and living room without feeling separated? Perhaps you desire a media room, home office, or spacious master suite complete with a sitting area. The floor plan is one of the most essential aspects of building a custom home, so make sure your builder can accommodate your needs.
Finding the most experienced, reliable North Texas custom home builder is as easy as calling Bud Bartley Family of Builders! If you're in the market for a builder dedicated to achieving everything you have dreamed of in a home, call us today.