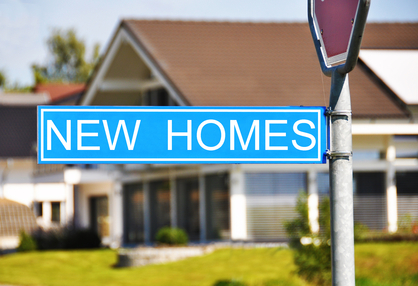 According to a recent Harris Poll survey, 41% of Americans – that's 2 out of 5 people – would rather build a new home from the ground up than purchase an existing home. That's good news for Bud Bartley Custom Homes, builder of custom green homes in Flower Mound, Highland Village, and throughout the Dallas metro area!
Why are Americans deciding they would rather have a new home built, rather than purchasing one that is ready to move in? There are a number of reasons according to the survey, including:
Homeowners desire to live amongst other new homes. 8 percent of those surveyed indicated they prefer to live near other newly constructed homes.
They want to be the first to live in the home. A full 25% of those surveyed expressed a desire to be the first residents to live in the home. This is understandable, considering existing homes may have odors from smokers, worn carpeting, and general wear and tear.
Nearly 40% of those surveyed desired to live in a home that is up to par in terms of modern construction standards.
More than half (55%) of respondents know that moving into a newly constructed home will result in less spent on maintenance and repairs.
56% of those surveyed expressed a desire to be able to customize a home to their needs prior to the construction process.
At nearly 60%, the desire to enjoy modern features was the biggest reason those looking for a home would rather build than buy an existing home.
Bud Bartley Custom Homes is happy to build on land you already own, or help you find that perfect piece of land in upscale, prestigious areas in and around Dallas including Flower Mound, Highland Village, Argyle, Lake Kiowa, and our new development currently in progress, Saddlewood.
We are proud to offer our GreenSmart education program for those who are truly interested in green/energy-saving features in their home. If you are in the market for a quality, beautiful home that is customized to the unique needs of your family, contact our staff at Bud Bartley Custom Homes today!