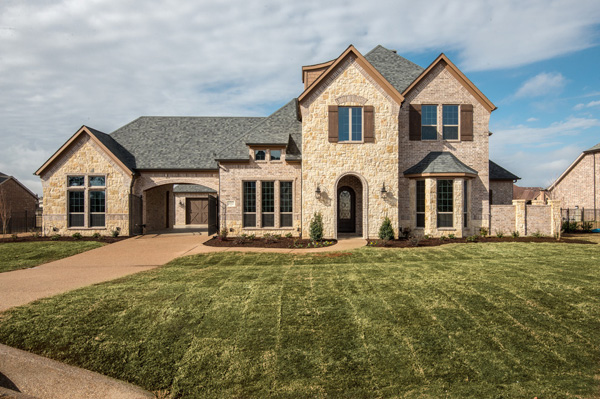 The Dallas-Ft. Worth metroplex area is one of the most popular in the U.S. today in terms of homebuilding. In fact, Denton County is one of the fastest-growing counties in the U.S.! If you're considering a new custom built home in North Texas and are one of the many "extended" families today who choose to have children and aging parents under one roof, our distinctive, quality homes can be built with mother-in-law suites, allowing both your immediate family and a parent to enjoy a close relationship while enjoying independent living and privacy as well.
Many adults with families of their own and who have parents that are getting on up there in years are choosing a different approach today. Instead of assisted living facilities or senior/retirement homes, many choose to enjoy having a parent living in close proximity so that they feel more connected, a part of the family. Those in their golden years often stay healthier both physically and mentally when they feel a close family connection; interacting with family on a daily basis is important. Our new custom homes in Denton County, Texas offer mother-in-law suites which make it possible for a parent to enjoy a space to call his or her own, while having the comfort and assurance of knowing family members are nearby. Essentially, your family can have the comfort and peace of mind in having an elderly loved one with you, while at the same time enough space and separation that neither party ever feels it's a burden.
Bud Bartley Family of Builders specializes not only in beautifully designed custom homes, but green homes as well. We realize that as a society, we are moving toward not only a more unified family, but homes that are environmentally friendly, helping homeowners reduce their carbon footprint and work toward a healthier environment for future generations. Ultimately, we make it possible for you to have it all – an elegant, upscale home designed to your unique specifications, built by master craftsmen who take great pride in what they do. Whether you're interested in our mother-in-law suite options or learning more about green building practices, we provide a wide array of solutions for today's family.
Denton County, Texas is a wonderful place to build the home you've always dreamed of, whether or not you're in the market for a mother-in-law suite. For more than 30 years, Bud Bartley Family of Builders has been helping homeowners experience the best in living. Contact us today!