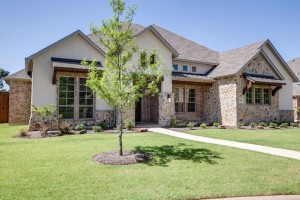 As one of the most trusted and reputable builders of Flower Mound custom homes, we know that for those who enjoy the finer things in life, community and family activities are important. Many families want to live an enhanced lifestyle, yet want to avoid the constant noise, crowds, and hustle and bustle of bigger cities like Dallas. When you choose a prestigious city such as Flower Mound, you enjoy a peaceful existence amidst beautiful surroundings, and no shortage of adventure or things to do!
Whether you love to fish, ride horses, run or walk the trails, play tennis or golf, or simply enjoy the kids' ball games, Flower Mound is where you will find an abundance of outdoor activities and the true beauty of nature you simply don't find in many of the largest cities around the U.S. Shop, enjoy fine dining, see a movie you've been wanting to see, or enjoy some of the many summer activities such as Movie & a Splash, the Back to School Bash at the Outdoor Waterpark, or Toddler Time at Frog Pond. Truly, with all there is to experience in this beautiful city, there is never really a need to go anywhere else when you seek fun and adventure!
Perhaps you're thinking about having a custom Flower Mound home. It's important to choose a reputable builder with plenty of experience, one who will work closely with you to ensure your vision of your dream home and the builder's are one and the same. In the end, the homeowner is the one in charge when building a custom home. Prefer an open living room/kitchen area? Would bigger bedrooms accommodate your family better, and do you need a spacious walk-in closet or dressing room that's designed to your specific needs? Have ideas of your own as far as the layout/design of your home? At Bud Bartley Custom Homes, we deliver beyond our clients' expectations. When considering the biggest investment of your life, choose a custom home builder who's second to none!