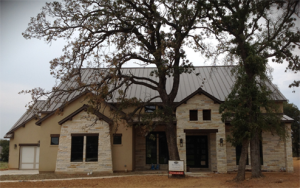 Some people like renting a home in North Texas; the maintenance and repair costs are left to someone else, along with other benefits. As Flower Mound custom home builders, we know many who rent don't really want to, there are just "issues" that get in the way of buying a beautiful home of your own. Rent isn't cheap, and why spend $2,000 or more on rent every month for a nice home, knowing it will never be yours, when you can apply it to a monthly mortgage payment and one day own your dream home? You may be more prepared to plunge into homeownership than you think – consider the following.
You can already picture what your own home would look like. From color schemes, design, and even the layout – you can visualize what you want your home to look like and how it will function. Maybe you've spent hours in home supply stores looking at countertop materials, flooring, kitchen appliances, etc., and can just picture them in your home. It's a wonderful dream, but it may be closer to reality than you think!
You're a valued employee with a stable job. Perhaps you've been working for the same company for years and have advanced to a more important position. Your employer values your skills and abilities, and you see yourself growing with the company. Maybe you even own your own business and it's been the smartest decision you've ever made. Regardless, job security and a stable income is a good indication you're ready to buy a custom built home, if other factors fall into place.
Your rent is always paid on time – or even early. This indicates you're responsible, and considering your rent payment may equal that of a mortgage payment, why throw your money away? In some cases, a house payment is even lower than rent. If you never fail to pay your bills on time and are responsible, it may be time to take the plunge and finally live your dream.
You have good credit. Your credit score is an important factor when purchasing or building a home. Sometimes if your credit score is a little less than 700 you may still qualify for a home loan, depending on your debt-to-income ratio. The only way you will know if you qualify, and for how much, is to talk with a lender who can give you information on interest rates and even provide a few tips to improve your credit score. If you have stellar credit, there should be no problems.
Becoming a homeowner instead of a renter involves taking that first step! At Bud Bartley Family of Builders, our Flower Mound custom home builders are dedicated to quality materials, outstanding workmanship, and customer satisfaction. We build the beautiful homes our clients dream of!