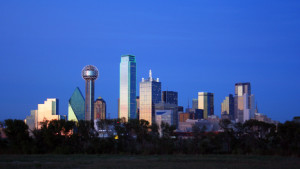 As one of the most reputable custom home builders in North Texas, we understand why the Dallas area has become such a huge draw for potential home buyers from all around the country. In fact, there are many reasons – but one of the biggest is the number of 'big businesses' moving to the area. A few of the major companies who have moved to North Texas, or are considering it, include Toyota, State Farm, Charles Schwab, Caterpillar, even Google! There's good reason for these major players to come to the area, considering the low cost of living, tax incentives, and the appeal of prime building locations.
Big business impacts everything from the need for housing for thousands of workers, to the need for groceries, furnishings, cars – literally everything you can imagine. With major corporations moving into the Dallas and North Texas area, it will be a major boom for industries including construction, architecture, and real estate. This means an additional need for lumber and other materials used in home building. Good news for our great state, a state known for everything "big", including business!
Current residents in the area will have access to additional job opportunities, and even higher wages for employees of current companies who want to retain their employees given the new competition. Texas enjoys a strong economy, which will only be made stronger as businesses such as State Farm and Toyota relocate their headquarters to the Lone Star State.
Dallas and Fort Worth are particularly popular cities, providing upscale, quality homes, lots of downtown retail spaces, and a moderate climate residents can enjoy and take advantage of year-round. Whether yours is a single or multi-generational family, have you considered a custom home in Flower Mound, Highland Village, or another prestigious community?
At Bud Bartley Custom Homes, we know there are plenty of reasons to choose North Texas as your home. People from all around the U.S. are flocking to Texas, including big business! Whether you're considering building a custom home designed to your own specifications, or buying a new custom home that's already built, count on our team for a beautiful, quality, upscale home you'll be glad to call your own.