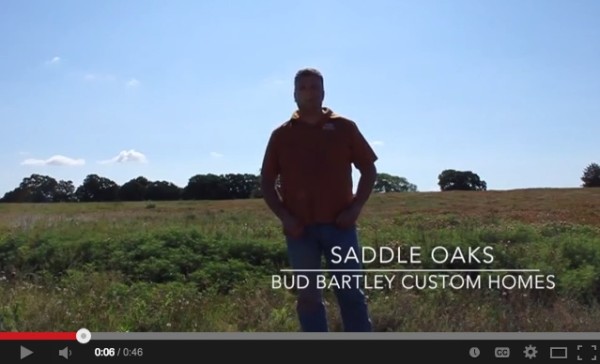 When you invest in a home, you're investing in your family's happiness. A home is where you feel safe and comfortable, where you come to at the end of the day, and where you can relax and completely be yourself. Where do you want to go after you've been on vacation for a few days and everyone is getting tired? Home. Where do you want to go after a long day at work followed by one of the kid's ballgames? Home. Where do your children want to go at just around midnight the first few times they spend the night away at camp or a friend's house? Home. Home sweet home. There is no truer saying!
At Bud Bartley Family of Builders, the new green homes in Saddlewood – the Pumpkin Patch area – that we are building will be some of the most innovative you can imagine in terms of green features that not only make your family comfortable, but help improve the environment for future generations! While we have long focused on such energy efficient features as insulation, windows, and appliances, the project we're currently focusing on in Saddlewood includes homes that are far ahead of their time! It sounds complicated, but basically we are implementing green HVAC practices that dramatically improve indoor air quality – in fact, we are a decade ahead of the industry and are implementing these changes based on new filters, air intakes, and more! We're excited about this project, and expect to have many beautiful, elegant, environmentally-friendly homes complete by the end of this year to offer to home buyers who expect the ultimate in quality, distinctive homes.
Located close to Dallas and all of its conveniences, Saddlewood is the ideal place to live for those who desire less hustle and bustle and a peaceful, inspired living experience. If you enjoy riding horses or have always dreamed of learning, there's no better place! Stables, riding trails, everything a horse-lover could want can be found right here in the Pumpkin Patch area near Flower Mound, one of the most sought-after locations in Texas for those who desire to live the good life. Come see what Saddlewood has to offer, and don't forget to check out the new green homes we have under way.