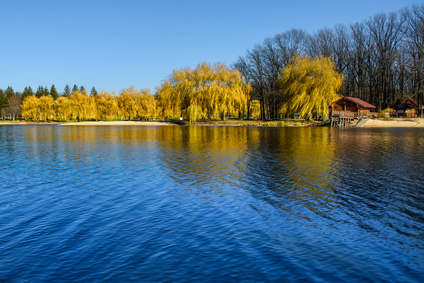 Situated just north of Denton, TX and just an hour's drive from Dallas, Lake Ray Roberts is a gorgeous backdrop for those who desire a new custom home with lake privileges. Imagine your dream home located just minutes away from all of the best fishing, hiking, and water activities you could ever want! The state park is also a beautiful, serene setting when you just want to take the family for a picnic on a nice day.
At Bud Bartley Family of Builders, we build new custom green homes in North Texas for those who desire the finer things in life, but want a comfortable, secure home that offers beautiful surroundings as well. Nothing is more relaxing or calming than water, and building your home near Lake Ray Roberts means your family will be able to enjoy nature at its best! Fish off the bank, enjoy a day of kayaking, or hike/ride bikes through the many trails offered in the park.
Our Lake Ray Roberts custom homes are designed to your specifications, whether yours is a large family and you need a spacious family room/kitchen, or you're more interested in a media room or grand dining room. When it comes to custom homes, the word "custom" is key; your home will be built just as you imagine it. When all is said and done, you will enjoy living the good life in a distinctive, elegant home that reflects your own personality and design preferences. Why would anyone choose to live in a "cookie cutter" home that is simply a reflection of every other home in the community?
Peaceful, relaxing, simply Heaven! The great thing is knowing you can stay at home and enjoy your surroundings, or take off to Dallas when you're in the mood to shop, enjoy a football game, or experience culture. When you build a new custom home in the Lake Ray Roberts area, you enjoy the best of both worlds.
At Bud Bartley Family of Builders, we do more than build homes; we build beautiful, distinguished homes that suit your lifestyle!