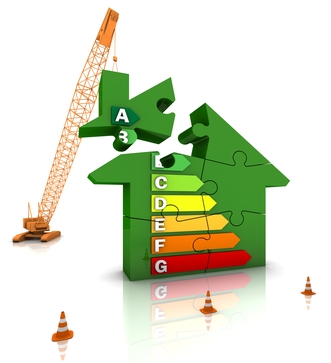 In any home (even those that are custom built), there can be a lot of wasted space. By using design techniques that allow you to improve the function of your home, you can enjoy multiple uses of space and reduced costs, important for nearly everyone in light of the current economic conditions.
If you are considering a custom built Highland Village home, you may want to consider making the most of your spaces rather than building an expansive home in terms of square footage. The dimensions of a home are not what make it; it's the design, functionality and comfort that really make it home.
Here are a few suggestions to help you determine the best design for your home while considering function:
Keep in mind the kitchen is the busiest room in the house. Today, kitchens are used not only for cooking, but watching television and homework. It's also the "hub" of the home for entertaining during the holidays, or having friends over for dinner. Think about storage, and the smartest use of space. Islands make for more counter-top space and are multi-functional, while leaving plenty of open floor space. A sense of connectivity can be achieved by spaces that are open to the living/family room and dining room.
Master bedrooms can be designed efficiently, saving floor space while increasing design options. Think of a master bedroom with the actual bedroom area, sitting suite, walk-in closet and master bathroom. In many homes, a single doorway leads to the sleeping area and the suite, with separate doors leading to the walk-in closet and bathroom. For stylish efficiency, placing the walk-in-closet(s) in the master suite foyer with the bedroom and bath on either side makes for improved efficiency. In addition, you won't have multiple doorways on bedroom walls (closet doors, bathroom, etc.) so you have more choices in placement of furniture, wall decor, etc.
It's important that you think about the term "space" in regards to wall space as well as the actual dimensions of the room. The fact is, a smaller room with fewer doors taking out wall space can actually be more functional in terms of design and furniture placement than a larger room.
When building your Highland Village custom home, talk to your builder about ways to make your home more stylish and functional without actually adding more square footage. You'll be surprised at what can be done to make your spaces more usable, without adding to cost!
At Bud Bartley Homes, we help families build their dream homes affordably, and with functionality in mind. If you are looking to build a custom home in the Highland Village community you can rely on our team of professionals for the best in materials, building techniques and craftsmen who are passionate about building quality homes that will last for generations.