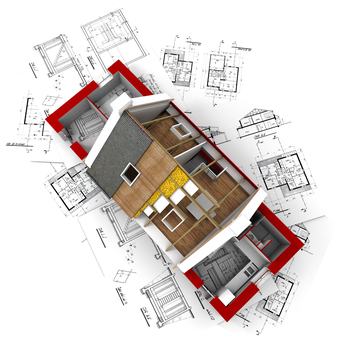 When it comes to custom home design, it seems the trends for 2013 are simple, uncluttered spaces, green features, outdoor swimming pools and less formal living spaces. As a trusted Flower Mound custom homebuilder for more than 30 years, we stay on top of the trends, creating homes that owners love and are proud to call their own. So, what's hot for 2013?
Here are a few design trends we'll be seeing more and more of this year.
Hardwood floors. Nothing is quite as beautiful as the simple, clean look of hardwood floors. Cleaner than carpet, which attract dust mites and other debris, hardwood floors give a home warmth and character. Easy to clean and maintain, with timeless beauty that never goes out of style.
Seamless integration of indoor and outdoor spaces. Homeowners today are less about formality and more about functional spaces that are practical. For instance, formal dining rooms are not as much in demand today, as homeowners desire a more comfortable area such as a combination breakfast nook/dining area. Outdoor spaces are now designed (patios, decks, entertainment areas) so that boundary lines between indoor and out are blurred.
Clean, simple design. For years, homeowners preferred homes that were elaborate and ornate, with unusual spaces and unique twists at every turn. Today, the look is simple and streamlined, with a clean design, not overpowering. Overdone design is out – simple, understated lines with interesting movement is in.
Swimming pools. An outdoor pool is ideal for fitness, fun, and entertainment. Summer months are around the corner, and where better to entertain friends and family than around a spacious pool? Stylishly sleek – again with clean lines – pools that are built for exercise and entertainment are worth the investment. Consider features such as a shaded area for relaxing and respite from the sun, swim up seating, and an elongated section for swimming laps.
At Bud Bartley Homes, we build custom Flower Mound homes that are functional, beautiful, a place your family will want to call home. Contact us today with your design ideas, and let us bring them to life!