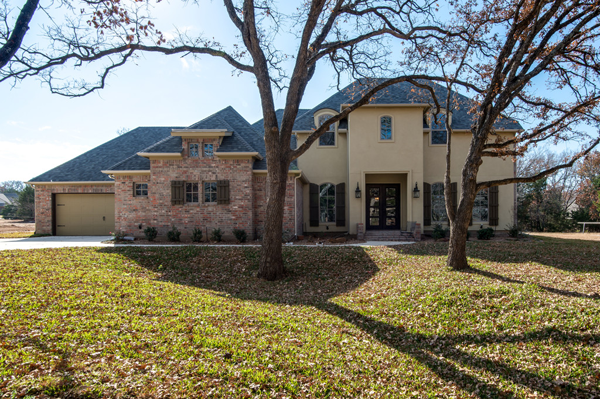 If you're shopping around to find the most reliable Flower Mound custom home builders, it's essential that you choose one who is capable of customizing your home just as you envision it. With the right builder, you will enjoy a home that is elegant, beautiful, and that has all of the custom features you desire. At Bud Bartley Family of Builders, our mission is to bring your dream to life!
Even the smallest details can make a huge impact. Perhaps you picture a charming Georgian design, the look of an old-fashioned Victorian home, or a traditional home that's inviting and unique. Down to details as small as the window pediments which support a Georgian design or that old-time gingerbread appeal of a Victorian home, we are capable of executing even the smallest details to ensure your home is as you had hoped upon completion.
Reduce energy costs and your carbon footprint with construction that's environmentally friendly. Radiant barrier roofing, tankless water heaters, energy efficient windows and Energy Star appliances are just a few of the features that make for a home that, while upscale and beautiful, is energy efficient as well. Our Flower Mound home builders are skilled and capable, implementing environmentally-friendly practices while crafting the home of your dreams.
Realize the power of landscape lighting. Landscaping and architectural features are what give your home curb appeal! Did you know your home can be just as impressive at night as it is during the daytime hours? The right lighting can play up your landscaping, and highlight your home's architectural features all while conserving energy though solar and LED lighting and more.
Entertain often? Create beautiful (and useful) outdoor living spaces. A deck or patio accented with stylish furnishings and even outdoor kitchen appliances can create spaces that are welcoming and comfortable, perfect for entertaining. Extend your indoor living areas to the great outdoors, all while beautifying your home.
At Bud Bartley Family of Builders, we really do bring your dreams to life! Trust our custom home builders in Flower Mound for a home your family will be anxious to return to at the end of the day.