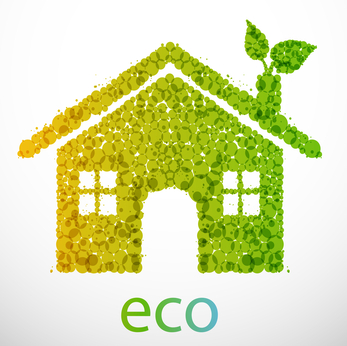 At Bud Bartley Family of Builders, we realize the real impact of building a green Flower Mound home both in terms of benefits for the homeowner, and the environment. Considering that today natural resources are limited, energy costs are going up, and weather patterns are becoming more and more unpredictable, more people are becoming "conscious" of their home building choices, and how they may impact future generations.
Most homeowners truly have no idea how their homes affect the environment. According to the USGBC (United States Green Building Council), 39% of the total energy consumed in the U.S. can be attributed to buildings. In addition, buildings (including homes) account for 60% of the electricity usage in our country! Because of statistics like these, many Dallas area green home builders have begun taking a more proactive approach in an effort to provide homeowners with homes that are energy efficient, sustainable in terms of value, and which even equate to improved health and enhanced comfort for inhabitants.
While it's true the initial investment in an eco-friendly or "green" Flower Mound home may be a bit higher than with a traditionally built home, the savings over the homeowner's lifetime outweigh those costs – and the benefits to the homeowner and environment are tremendous. There are many features a builder who implements green practices may utilize in the building of your home, including recycled materials, high-efficiency HVAC systems, vinyl windows, and more.
That being said, building a truly "green" home isn't all about the actual materials that go into its construction. As a homeowner, there are many things you can do yourself to make your Flower Mound home even more eco-friendly, such as using natural, non-toxic cleaning products, and even choosing plants for landscaping that require less water. Also, make sure you choose appliances that are Energy Star-rated, compact fluorescent light bulbs, and even paints and/or sealants for interior use that are non-toxic or with low/no VOCs (volatile organic compounds).
As trusted Dallas green home builders, we also want homeowners to know that becoming more environmentally aware never means you have to sacrifice a home that's beautiful, elegant, and comfortable. In fact, no one will know that your home is eco-friendly unless you reveal the secret yourself! Quality, distinctive, eco-friendly homes – smart, very smart.