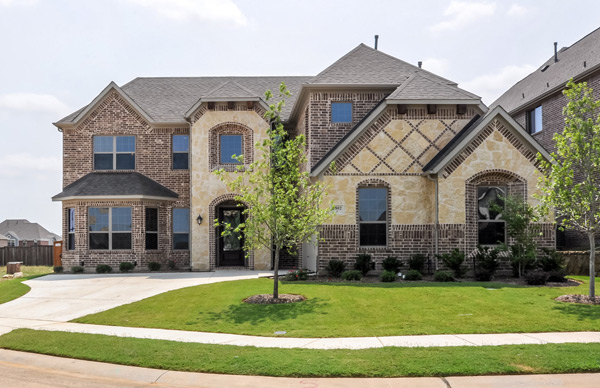 If you have been dreaming of a DFW custom home, you'll be glad to know that building an elegant, distinctive home doesn't always mean spending an exorbitant amount of money. In fact, today's tough economy and down housing market makes it more affordable than ever to build your custom DFW home. Why? When demand for homes is low, building materials drop in price – which means your builder can offer you a great deal on a home that, while upper scale, won't cost beyond what you want to spend.
Many prospective homeowners hear the word "custom" and automatically see dollar signs flashing before their eyes. Are you afraid that the home of your dreams will be out of your price range? At Bud Bartley Homes, we build custom and semi-custom DFW homes that are affordable yet as exquisite as those that cost much more to build. If you've long dreamed of living in the Highland Village or Flower Mound communities, you can live that dream much more affordably than you might believe.
Imagine a home for your family that reflects your own unique design preferences and personality. How many communities have you driven through (or perhaps lived in) where for the most part, all of the homes looked very similar in design? A home is the biggest investment most people make in their lives; why should yours look just like every other home on the block? With our custom-built homes, you have control over many of the aspects of building your home. Many people find that "brainstorming" the features they want to include in their new home is a fun and exciting adventure.
Choosing your own flooring, paint colors, counter tops, cabinetry and even light fixtures lets you create an environment for your family that is comfortable, inviting, and beautiful. Whether your dream home is a sprawling ranch-style or a two-story traditional colonial, you're the one who decides whether you prefer an open, spacious floor plan, or smaller, cozy rooms that are separate from other areas of your home.
Are you in search of that "perfect" home for your family? At Bud Bartley Homes, we go beyond your expectations, delivering unparalleled quality and workmanship in a home you can afford, and that your family will love coming home to at the end of the day.
Call 972-318-3802 to see what we can do for you! We're happy to discuss your options at length.