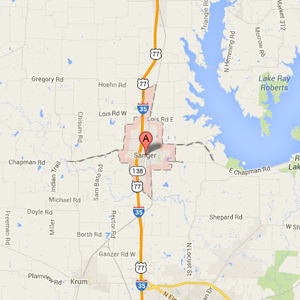 Located just an hour from Dallas, Sanger is the ideal place for those who are thinking about a new custom built home in North Texas. At Bud Bartley Family of Builders, we know that a house is more than just a house; it's a home, a relaxing, beautiful sanctuary where your family will enjoy the ultimate living experience. Our new custom homes offer green features as well for those who desire both distinctive, elegant living spaces and an opportunity to reduce their carbon footprint.
Why choose Sanger? There are plenty of reasons, not the least of which is beautiful, sunny weather and amazing landscapes. While you're not far away from Dallas should you decide to jump in the car and go, why would you? Sanger offers plenty of shopping, food and drink, entertainment, and some of the best schools for your children. With a super-low crime rate and low cost of living, this is where many people choose to raise their families when they desire a close-knit community. Considering the population is around 7,000, you can enjoy a small-town atmosphere while still being in close proximity to one of the most popular, cultural cities in the U.S.
Just minutes from Lake Ray Roberts, Sanger is where outdoor enthusiasts can find the best in fishing and water sports, mountain biking, hiking, and more.
Whether your style is ranch, traditional, Tudor, Cape Cod, Contemporary, or Colonial, we build custom new homes in Sanger designed to the unique needs and preferences of your family. Ultimately, you are the one in charge so you can rest at ease knowing that when your home is complete, it will be just as you envisioned it.
If you are considering a new custom home in North Texas, Sanger is a community you will definitely want to consider. For more than 30 years we have been helping homeowners live their dreams in distinctively designed, quality custom homes. Contact Bud Bartley Family of Builders today!