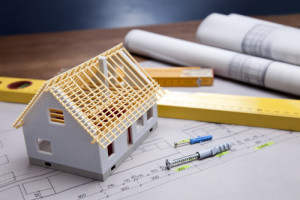 When you're building a new custom home in Flower Mound, Highland Village, or any other city around the Dallas-Ft. Worth area, asking questions is vital. After all, you're investing a lot of your hard-earned money in your dream home, most likely the largest investment of your life. Choosing the right builder is critical in realizing the home of your dreams when all is said and done. So, what are the key questions to ask?
Naturally, you'll want to know how many homes the builder has built and how long the company has been in business. A reputable custom home builder will be glad to answer these questions and even provide references from past clients.
What are the key benefits of the homes built, and how does the builder compare himself to other builders in the area?
When it comes to "green" homes or energy efficiency, what are the key features of the homes that make them superior to other homes? Many home builders claim their homes are "green," however there are some that are more energy-efficient than others.
During the construction process, at what point can you decide on upgrades or changes to be made?
What type of warranty does the builder offer, and is the company licensed and insured?
What features come standard in the homes, and what are the available upgrades or other options?
Who is the primary contact that oversees the construction of your custom home, so that you know who to contact with any questions or concerns?
Are there model homes available that you can tour to get an inside look at the quality, design, and materials used, or is it possible to tour a home built for a previous client? It's vital to actually see in person what you can expect from your home builder, and to get an idea of the quality/workmanship that goes into building.
What factors into the price of a custom built home, and when can you expect to know the final price?
How long can you expect it to take before your home is completed and ready to move in?
These are a few of the most important questions you should ask a custom home builder. At Bud Bartley Family of Builders, we know building a new home can be a stressful and complicated process, however, it can be more enjoyable and streamlined when you know what questions to ask. If you're considering a custom home in the North Texas area, be sure to contact us before you spend your valuable time searching any further!