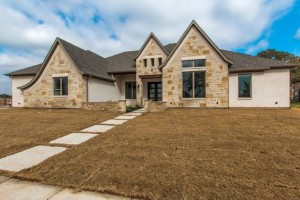 As builders of custom homes in Flower Mound and other upscale communities in North Texas for more than 30 years, we know that shopping for a trusted builder is as important as shopping for your dream home. All builders are not created equal, and all do not have the skill and experience essential to outstanding results and quality workmanship. Reputation matters, so you want to take your time when it comes to choosing a builder.
You probably already have a good idea of the type of home you want in terms of design, size, features, etc. Once you do, it's important to:
Get recommendations from family, friends or co-workers. If you know someone who's recently had a home built, or a friend or co-worker knows of someone else who has recently gone through the experience, ask for the names of the builder/company.
Get a list of builders from the local home builders' association of those who build homes in the area you're considering. A quality, reputable builder will be listed; for instance, we're members of both the NAHB (National Association of Home Builders) and the Texas Association of Builders.
Local real estate professionals are often familiar with area builders, and even where the homes certain builders have constructed are located, so this can be helpful.
Once you have a handful of potential builders it's time to:
Conduct an interview. Talking with a home builder can enlighten you far more than you might think – ask all the questions you have, and consider the answers carefully.
If you're interested in a particular builder or two, take a tour through the neighborhoods or communities that have homes built by those builders. While driving by can give you a good idea of the exterior appeal, you may also want to chat with a few owners of the homes to get their opinions and impression of the builder.
Always carry a notebook with you, whether you're interviewing a builder or talking to homeowners about their experience with the builder. Find out what homeowners love (or don't like) about the home, quality of materials, etc. This makes it a lot easier when it comes time to make the final decision, rather than trying to keep all the info in your head.
Any time you get the opportunity, look at newly constructed custom homes. Whether there's a model you can tour or an open house, take a close look at cabinetry, flooring, baseboards and other trim work to ensure quality materials and workmanship. When it comes to the biggest investment of your life, you don't want shortcuts!
Bud Bartley Family of Builders is widely known throughout Flower Mound and North Texas as a trusted, reputable builder of quality custom homes that are beautiful and distinctive in design. Trust us for your "home sweet home."