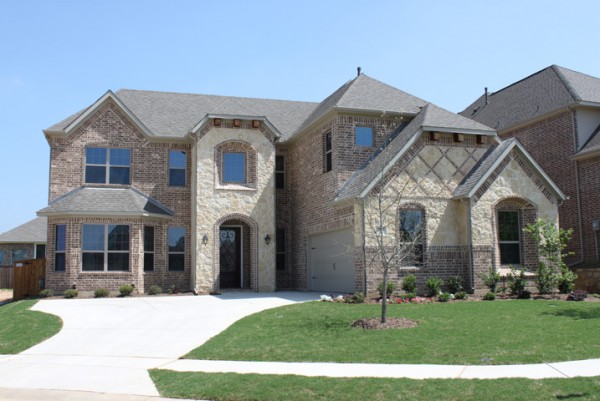 Yes, the housing market still isn't in good shape, and the economy has yet to rebound from the downturn it took in 2008. Is today a good time to build a custom home in Highland Village? Absolutely! Having a custom homebuilder in Dallas build your dream home when times are tough means money savings. Interest rates are low, builders get building materials at reduced prices – and you save.
Not only are building materials cheaper when the economy is sluggish, land prices are lower as well. In fact, many homeowners find that the only time they can really afford to have a custom home built is when the economy is down. It's unfortunate for many, but when it comes to building a home that is unique and designed to your specifications, it is really advantageous to you.
For those wanting to sell their homes, it's a delicate situation. Many people simply do not have the money to buy, meaning sellers often have to reduce the price drastically to sell. However, the exact opposite is true when you're looking to build, as you have a plethora of discount opportunities available to you. Stone, tile, weathered wood and other fine amenities that would normally be costly can be bought at a discount, because there is a supply surge during a down economy.
Highland Village custom homes are elegant and luxurious, yet warm, welcoming – a real home that your family will love coming in to at the end of the day. Imagine a home built with your dream kitchen, or that enormous family room you've long dreamed of. Counter tops, floors, a beautifully appointed bath that invites relaxation and solitude. The fact is, if you're ever going to build your dream home, there is no better time than now.
Are you looking for a custom homebuilder in Dallas you can count on for exceptional quality in a distinctive home who goes beyond your expectations? For more than 30 years, Bud Bartley Homes has delivered beautiful, upscale homes using only the finest materials and building techniques.