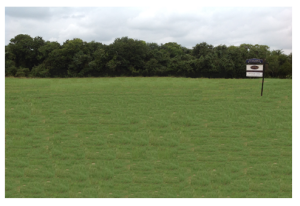 Many people who want to build a custom home in the Dallas area have their own lots. If you're moving toward a custom home, you may be looking for that "perfect" piece of land. If you want to build on your own lot, we have a few tips to help you find the ideal lot for your dream home!
First of all, research the neighborhood. The last thing you want is to build a home in a neighborhood where comparable homes don't sell very well. You want a quality community, one that offers security, good educational opportunities, and homes that are similar to the one you intend to build in terms of design, quality, and size. No matter how "fancy" a home you build, if it's located in a neighborhood where other homes are substantially smaller and valued well below your own, you'll have a hard time if you ever decide to sell.
Don't pass over the "undesirable" lots automatically. Skilled North Texas custom home builders can often go around any potential obstacles, whether it's a narrow lot, one with an odd shape, or on a hillside. You could save substantially on lots that are less attractive to other buyers, without sacrificing a beautiful home and landscape. This is why choosing a capable builder who's clever when it comes to unusual building sites is so important.
Know what to look for in a building site. Are there lots of trees, a huge ditch that runs along the side of the property, rock boulders, mounds, or other factors that could result in excessive site preparation? It's important to consider the natural obstacles and challenges they could present in terms of time to prepare the site, cost, etc.
Sure, most homeowners would prefer a level, perfectly square lot with just the right number of trees, good drainage, etc. However, it's important to keep in mind that the lot you choose on which to build your home can set it off, making it even more unique and interesting!
Looking for a custom home builder in the Dallas-Ft. Worth Metro area who's capable of building an exquisite custom home on a lot you've already purchased? Contact the trusted team of builders at Bud Bartley Family of Builders today.